Play Santa the Right Way With MyPlace Self-Storage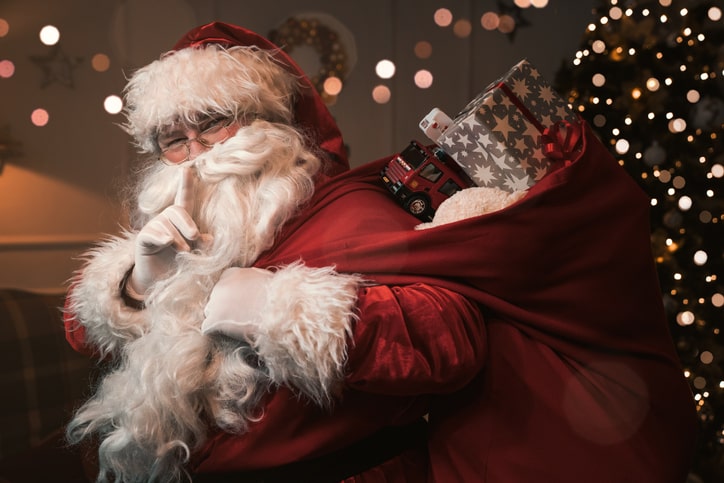 When you were a kid, did you ever stumble upon your Christmas presents before they were under the tree? Maybe you found them stashed away under your parent's bed or hidden in the closet. Perhaps you even caught them in the act of wrapping—thus shattering your illusions of Santa and changing how you viewed the world forever.
Maybe that's a bit dramatic, but there's some truth to it. For children, there's a simple, otherworldly magic to Santa that every parent wants to preserve for at least a little while. It can do wonderful things for the imagination.
That's why MyPlace Self-Storage wants to be your own little secret hideaway for all this year's Christmas gifts and other surprises. MyPlace can give you a convenient hideaway for presents and help you elevate this holiday season by giving you more room to decorate, host visitors, and more.
Turn Your Storage Unit Into Your Own Secret Workshop
Every Santa knows the importance of covert operations. The element of surprise must be preserved at all costs, and that means executing gift-related missions without leaving a trace at home. With a storage unit as your secret weapon, you can stash away gifts without anyone at home suspecting a thing. No accidental sightings of hidden treasures or curious kids shaking suspiciously gift-shaped boxes. It's a secret mission at its finest, leaving your family blissfully unaware of the surprises that await.
Find the Workshop With the Right Amount of Space
Santa's sleigh is known for carrying large and wondrous surprises, and sometimes, our gifts share a similar grandeur. With the right-sized storage unit, you can ensure your perfectly packaged presents don't get bent or damaged before it's time to tear them open. Something else you might want to consider storing is your wrapping supplies in case you need to quickly wrap something away from prying and curious eyes. Keeping all your workshop items out of the home entirely will create an additional element of surprise when Christmas finally rolls around.
Reap the Benefits of Climate-Controlled Storage
Many of the best storage facilities are indeed equipped with climate control. When you choose climate-controlled storage, you're investing in a space that'll keep your belongings sheltered from extreme temperatures since your unit will remain at a fixed, neutral temperature, no matter how cold or warm it is outside.
This means your adventures as Santa Claus won't be in vain, especially when purchasing more temperature-sensitive items. With indoor heated storage, you can rest assured knowing all your wrapped gifts will stay in optimal shape before slipping them under the tree come Christmas Eve.
The practicality and usefulness of climate control can help preserve not only your Christmas presents but also temperature-sensitive items like furniture, clothes, art, books, leather goods, electronics, and much more.
Self-Storage Is Your Answer to Holiday Visitors
Hopefully, if you have visitors this holiday season, you're given an adequate heads-up. But even if you quickly need to make space for a surprise drop-in from the in-laws, we've got you covered. Having a storage unit for your gifts means your spare bedroom is free to house guests during the holiday season.
This also means your guests can't ruin your Christmas surprise if they happen to stumble upon a gift that wasn't hidden well.
MyPlace Offers Flexible Access Hours, Even During Christmas
With access hours every day from 6:00 a.m. to 10:00 p.m., you can access your winter workshop nearly any time you want, including holidays. That means you can grab your gifts early Christmas morning and have them under the tree before your children ever wake up. Our extended access hours can also come in handy during Black Friday. Snag a good deal and drop off your bounty without having to worry about the logistics of sneaking gifts into or out of the house.
Need even more flexibility when it comes to accessing your unit? Our facilities also offer 24/7 access to your unit with special permission from your on-site property manager. Visit one of our locations for more details.
Plan Your Holiday Season With MyPlace Self-Storage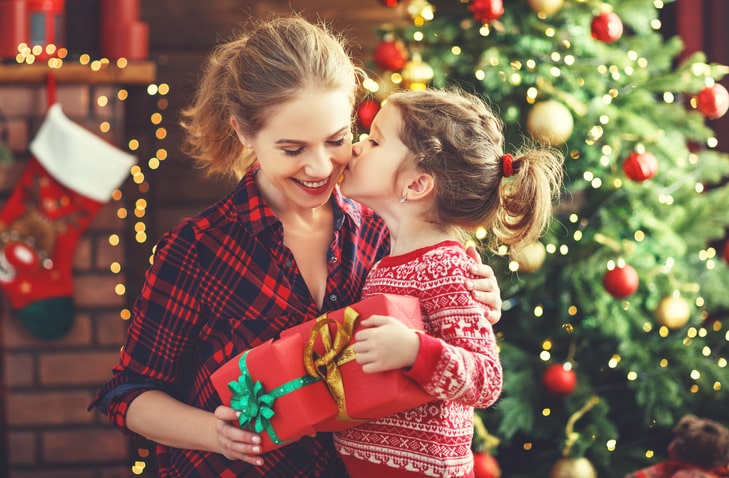 If you're searching for a place to hide the gifts your family has been pining after all year, look no further because MyPlace Self-Storage has a unit just for you. Pair that with climate-controlled storage, and you have a winning formula for success this Christmas as Santa's little helper. Take a look at our facilities to find the one closest to you, and if you have any questions, check our FAQ page for more information.
If you still haven't found what you're looking for, contact us, and a member of our team will assist you with anything you need. You deserve a storage option that's affordable, friendly, and comprehensive in its features. Find your MyPlace storage unit today.
More From MyPlace Self-Storage