Stay in Tune With the Help of MyPlace Self-Storage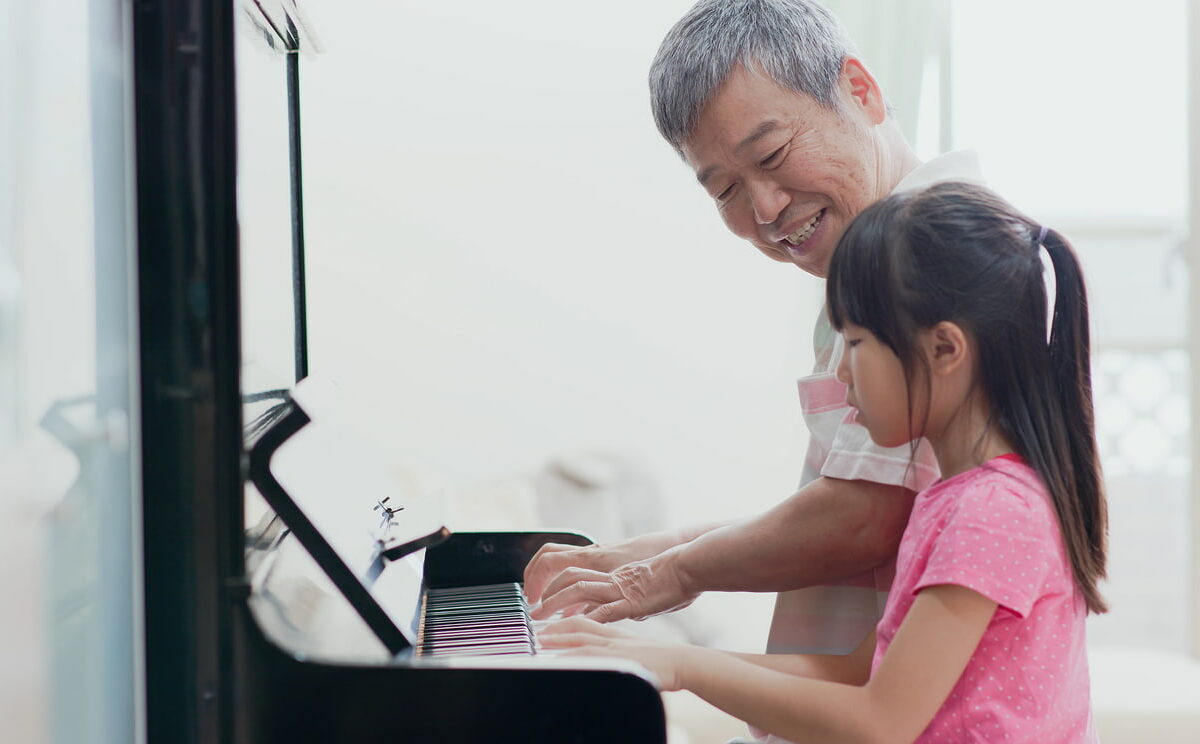 Having trouble storing your piano? Do you need a better solution for keeping it in good shape while you move, renovate, or temporarily live in an extra small space? Since pianos and other wooden instruments, like guitars, are especially sensitive to changes in temperature and moisture, it's paramount that they are stored properly. In this blog, we'll break down the best way to keep your piano in tip-top shape when you stow it. Keep reading for our best piano storage tips!
Protecting Your Piano From Changes in Climate
Since pianos are made from sensitive materials like wood and strings, they are especially susceptible to damage when in a humid environment or if subjected to changing temperatures. The climate your piano or other instruments are stored can affect sound and playability.
Unfortunately, pianos can sustain damage from heat and humidity. Humid environments can result in dull hammer action and unclear tones, rusting of internal parts, and sticking keys. Dry environments can cause parts of your piano to shrink, resulting in distorted sound and difficulty tuning.
As a result, many experts recommend climate-controlled piano storage over other locations susceptible to temperature fluctuations. However, finding a good spot to put your piano can be especially difficult when you live somewhere with limited space, like a smaller home, apartment, or dormitory.
Storing Your Piano in a Climate-Controlled Storage Unit
If you don't have enough room in your house for your piano, a climate-controlled storage unit is the ideal solution! Using a climate-controlled storage unit for piano storage has many benefits. Your piano will be shielded from sudden changes in temperature and you won't have to give up space in your home for it.
Storing your piano in a climate-controlled storage unit also comes with the benefit of reliable air conditioning AND heating to protect your piano year-round.  You may need climate-controlled piano storage if you live in the southern U.S., where extreme temperatures are the norm, or northern states, where cold snaps are common. Beyond just extreme heat or cold, sudden changes in temperature and high humidity can also cause damage.
Tips for Moving and Storing a Piano
When you need to stow away your piano for a long period of time, it's important to take proper steps to prepare your piano for storage or moving. Read on for our tips for packing up and/or moving your piano.
Cover Your Piano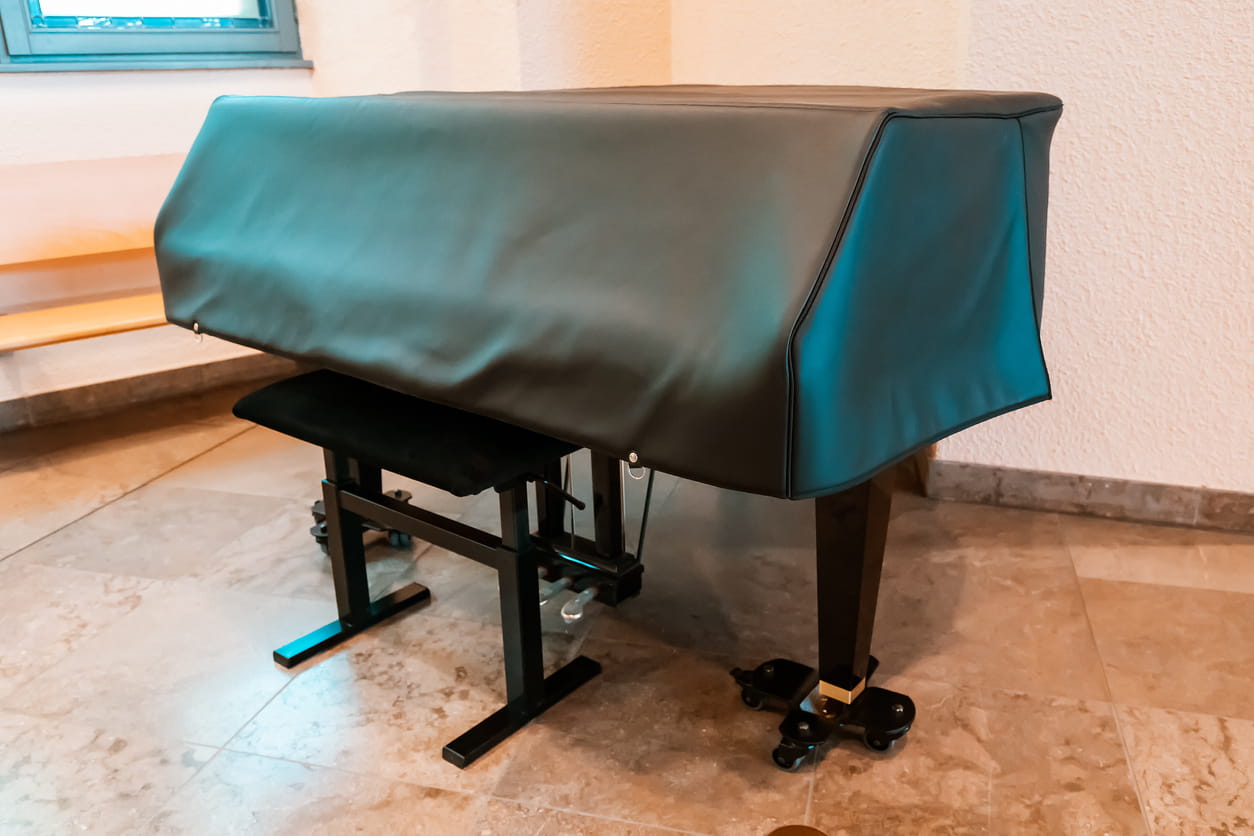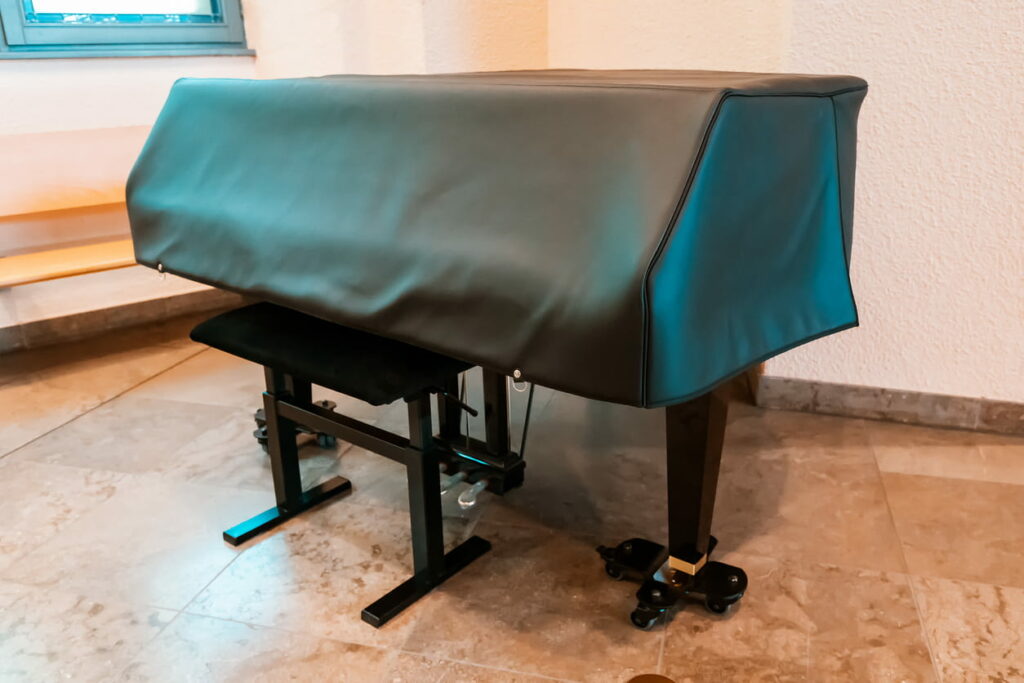 For both transporting your piano and stowing it in a storage unit or elsewhere, covering your piano is essential. Piano covers come in a variety of fabrics, like leather and velvet, and will help prevent your instrument from getting dusty while in storage.
Transporting your piano can be risky, especially if you're going through a major move. We recommend utilizing moving blankets in transport to pad your piano and prevent dents, scrapes, and chips in the wood. These can be secured with ties or cords.
Enlist Your Friends or Professionals for Help Moving a Piano
Moving a piano is no easy task. Did you know that a piano can weigh over 1,000 pounds? This is why when you're planning to move your piano, it's best to have a team of friends by your side for help transporting. We recommended that you have at least one mover per piano leg, so plan for a team of around four or five people.
Don't feel like moving your piano on your own? We don't blame you! In many locations, you can find companies that specialize in piano moving. These professionals can help you get your piano out of your house and into a truck.
Clean Your Piano Before and After Moving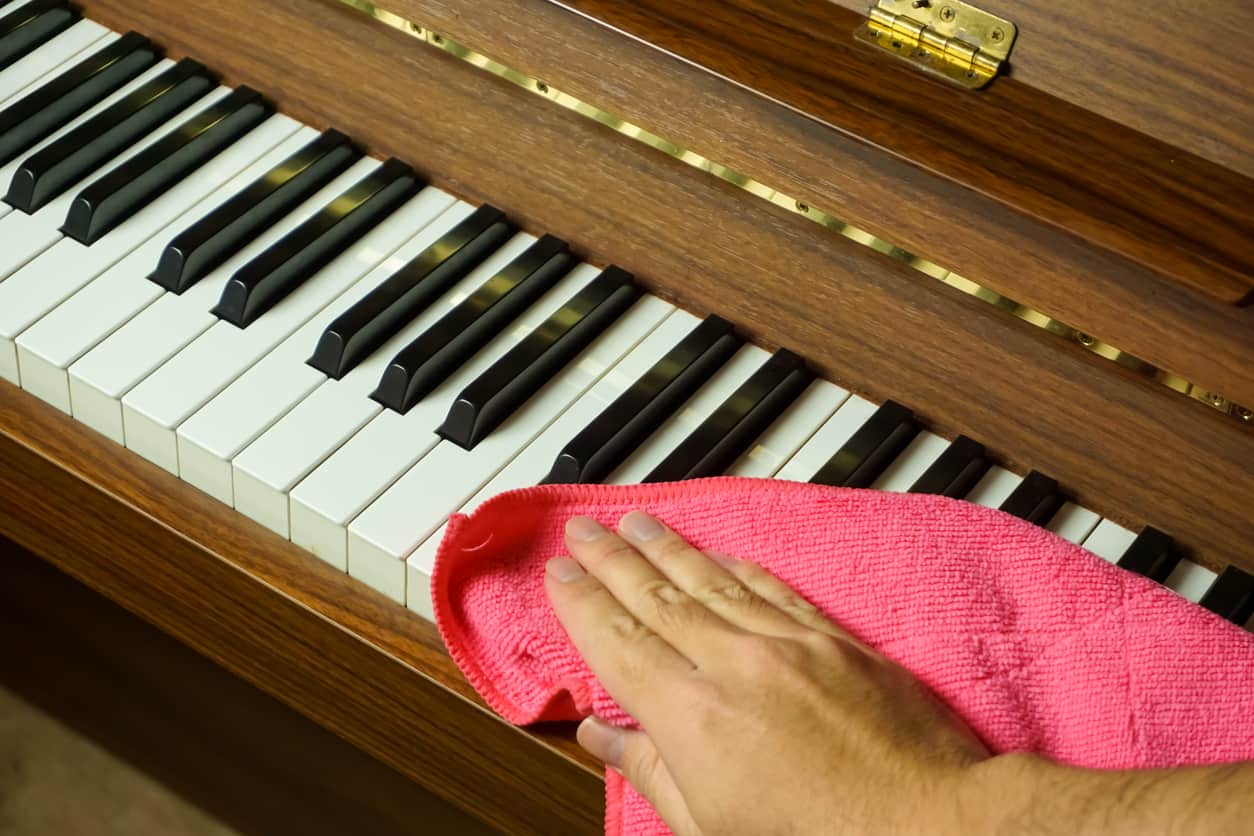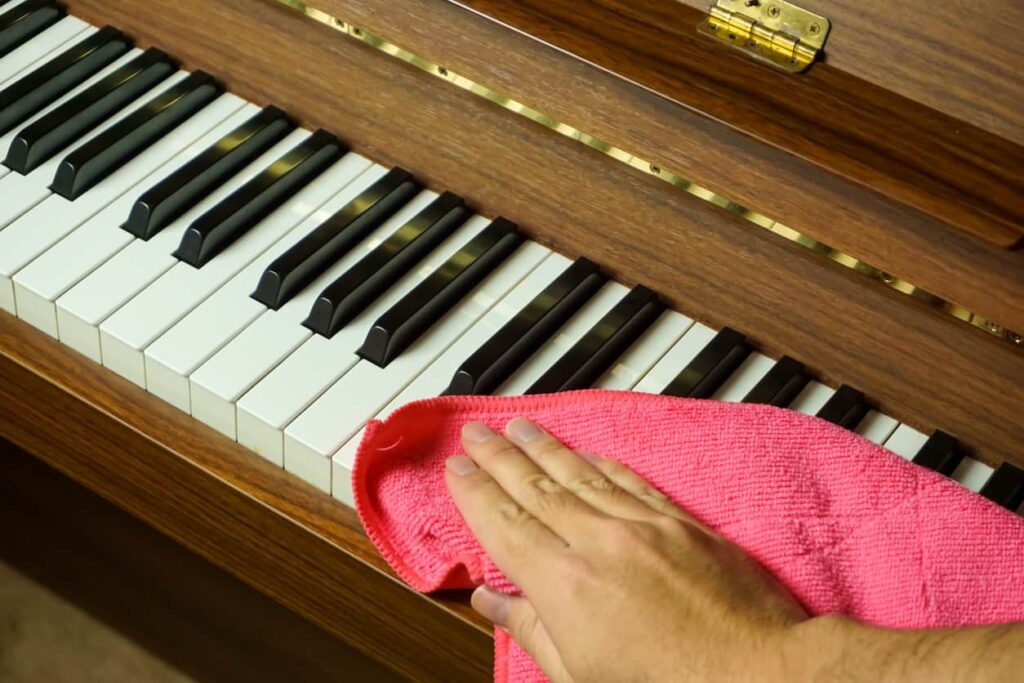 In the process of moving, your piano may accumulate dirt or dust, so it's best to clean it before you depart and after you arrive. To prevent damages, use a slightly damp cloth rather than a sopping wet or dry one. Count on a professional to clean the interior and stick to cleaning just the keys on your own.
Rent Climate Controlled Piano Storage and Instrument Storage from MyPlace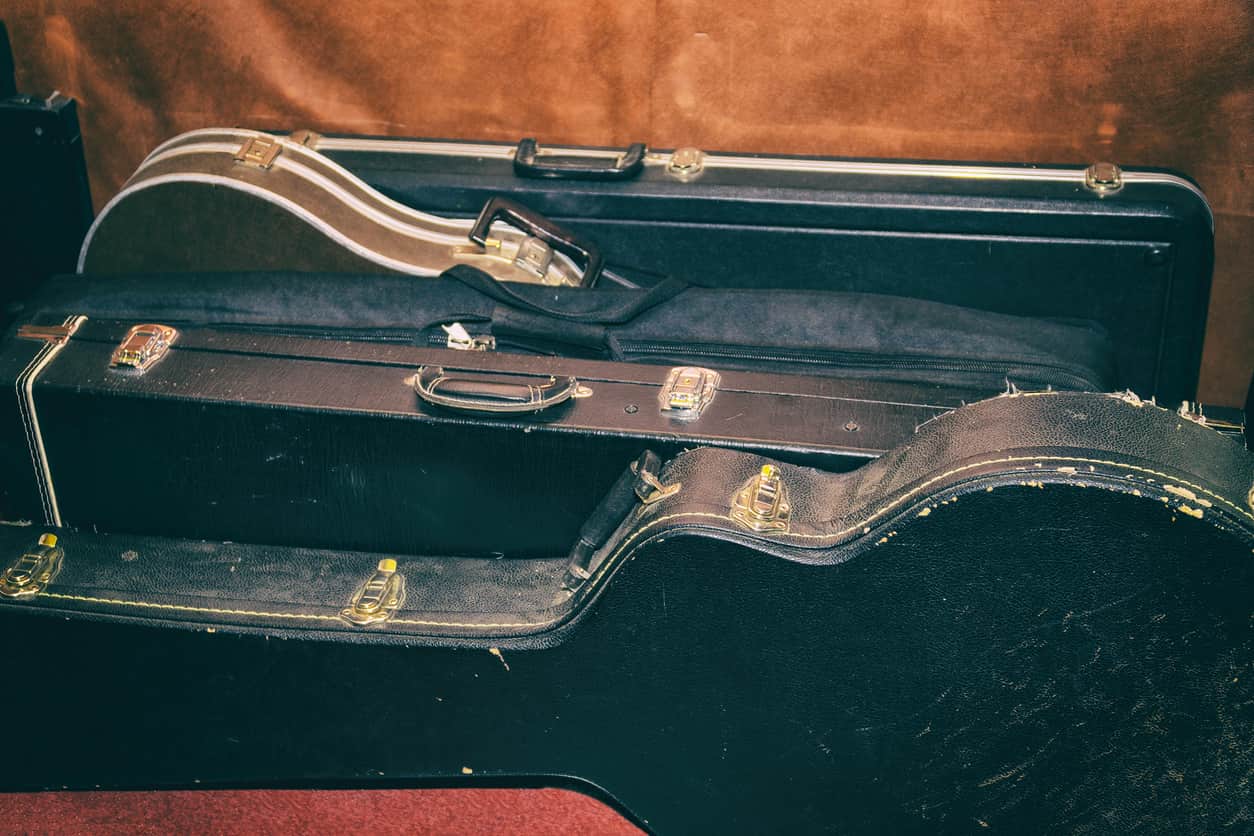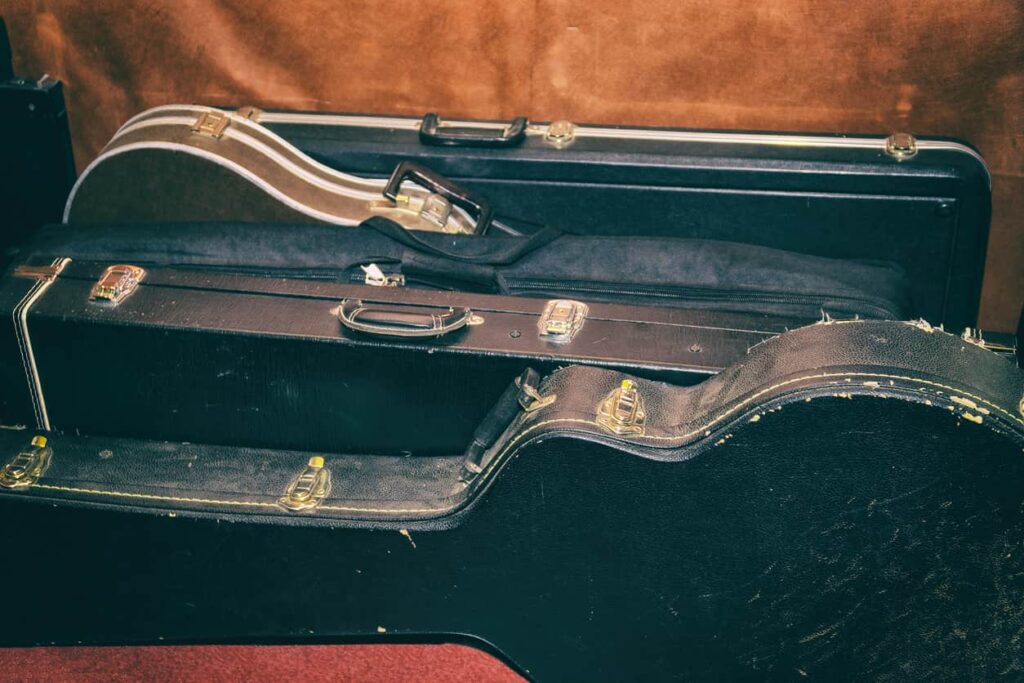 If you need to stow away your piano, a climate-controlled storage unit from MyPlace storage is the perfect solution for you! With our piano storage, your precious instrument will be shielded from changes in weather and excessive moisture caused by humidity. Many of our self-storage units come with drive-up access, so you can pull up the moving truck and carry your piano just a few feet.
With our variety of storage unit sizes, you can think of MyPlace as your destination for all things music storage. Our self-storage can also harbor boxes of sheet music and other instruments, like guitars, woodwinds, and even percussion instruments! With our convenient storage locations, you can just make a quick stop by our facilities for musical instrument storage on your way home from your next performance.
To find climate-controlled self-storage near you, use our location finder. Then, reserve your unit online or contact us online for more assistance!
More From MyPlace Self-Storage