Warehouse Vs. Self-Storage: Choosing a Storage Solution for Your Small Business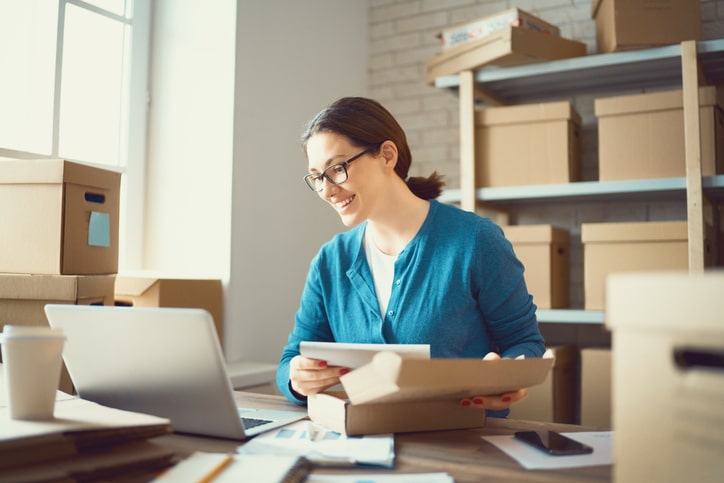 Starting and running your own small business comes with many challenges, from marketing your products to building a book of business to managing finances. One difficulty of owning a small business that's often overlooked is finding storage for excess inventory and other supplies you need to keep your business running smoothly.
With the help of commercial storage from MyPlace, you won't have to sacrifice space in your home for your business's products or materials. Your business's storage space can also make keeping inventory and business materials organized easier, allowing you to streamline your operations.
When storing excess items for your small business, you have a few options, namely warehouses and storage units. Throughout this blog, we'll break down the benefits and drawbacks of warehouse storage and storage units so you can choose the best option for your business.
Business Warehouse Storage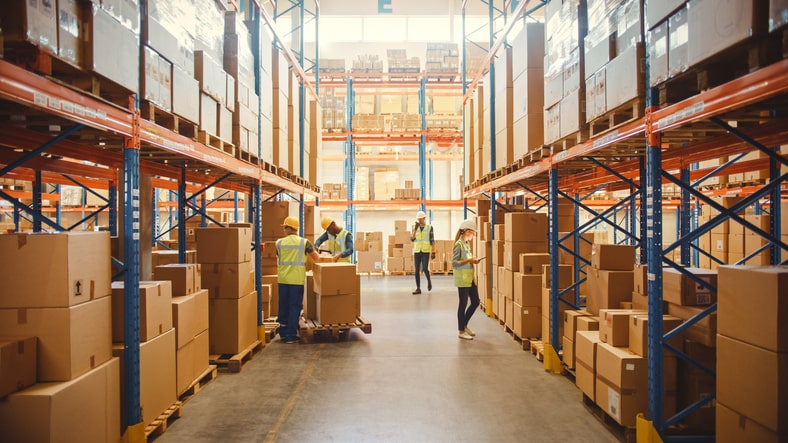 A popular option for business storage is renting or buying a warehouse for storing extra inventory and fulfilling orders. This option is usually best for a business that needs a lot of storage space, as most warehouses offer a lot of square footage.
Pros of Warehouse Storage
Choosing a warehouse for your business's storage needs comes with some benefits, such as:
Typically, a large amount of space
Can accommodate a packing and fulfillment center and/or employee workspace
Allows you to keep your business out of your home
May allow you to conduct business out of the warehouse space
Opportunity to own rather than rent your warehouse storage space
Cons of Warehouse Storage
While there are undoubtedly benefits to renting or buying a warehouse space for your small business, there are also potential drawbacks, including:
Cost. If you're just getting your business up and running, it may not be the best idea to rent or purchase a warehouse. These large buildings are typically very costly, especially when the rates per square foot are high.
Additional expenses. Unlike a commercial self-storage unit, renting a warehouse means there are additional expenses you're responsible for, such as electricity, heating, and even plumbing.
Zoning and permit restrictions. Based on the local government, you may run into difficulties getting the permits needed to run your business, not to mention this process can be complicated and time-consuming.
Availability. Warehouse storage isn't always readily available, especially in more rural areas. If you're looking for warehouse storage, you may run into some competition trying to land the perfect space for your business.
Leasing terms. Similar to renting an apartment or house, once you sign a lease, you're locked into that warehouse space for the entire term. If you're able to break the lease, the fee is likely very costly.
Commercial Storage Units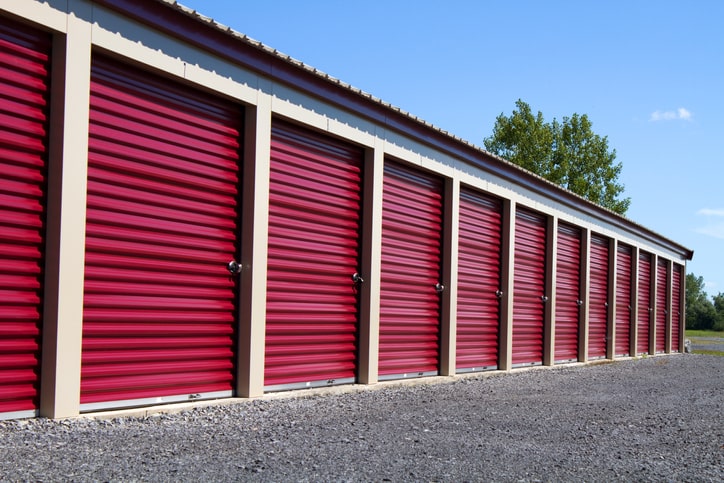 A common alternative to renting an entire warehouse is renting a business storage unit, where you can store inventory, records, and more. This option is ideal for those who are still building their business and don't yet have a need for a big, costly warehouse.
Pros of Business Storage Units
Commercial storage units, such as those from MyPlace storage facilities, can be a great tool for organizing your business's operations and inventory. Some additional commercial storage pros include:
No additional overhead beyond monthly rent
Flexible, month-to-month leasing
Several convenient facility locations
On-site security measures at no additional cost
Reliable climate-controlled storage available
Helps you separate work and home
Cons of Business Storage Units
While there are many advantages to renting a commercial storage unit for your business, sometimes a business storage unit isn't enough. If you need a space where you can store your items and work simultaneously, a business storage unit may not be for you. Other downsides to a commercial storage unit include:
Space. Business storage unit sizes can get pretty large, but if you need space larger than a 10×30 unit can provide, you might need to opt for a commercial warehouse.
Storage restrictions. You can't store perishable items, toxic materials, or flammable items in a storage unit, but warehouses can be outfitted to store these types of items—although it will likely be more costly to keep harmful chemicals on the property.
Ownership. While you have the option to rent or own a commercial warehouse, you can only rent a commercial storage unit.
Usage. Many storage facilities prohibit you from working out of a storage unit or using it as a retail space. If you're looking for a retail space, you're better off speaking to a commercial real estate agent.
Should I Rent a Business Storage Unit or Get a Warehouse?
When choosing a storage solution for your business, you'll want to consider a few factors, such as what size, amenities, and features you'll need. Get an understanding of what size storage solution you need by taking inventory of the items that need to be stored. Browse available commercial storage units at MyPlace and use our size guide to determine which size storage unit you'll need and if available storage units will suit your needs.
Consider what amenities are vital in your commercial storage space. MyPlace offers climate-controlled storage units, loading docks and drive-up storage options, and vehicle storage. Warehouses can often offer a space large enough for conducting business and more opportunities for customization, especially when you opt to buy and own the warehouse space.
By aligning your business's needs with your commercial storage solution, you'll find a great fit for your business. Before renting a storage unit or acquiring a warehouse space, make sure you coordinate budget and storage as you make your decision.
Rent Commercial Storage With MyPlace Self-Storage
MyPlace's commercial storage units can help you optimize your business and keep inventory from invading your home. Whether you need to store extra tax records, furniture, or overstock, you'll enjoy our many convenient storage amenities. We can also accommodate company vehicle storage with covered and uncovered parking options.
Rent a storage solution for your business today. Start by finding a MyPlace location with commercial storage units near you. Then select the storage unit or vehicle storage size you need and follow the online steps. If you need more assistance or have further questions, feel free to explore our FAQ page or fill out a contact form, and our staff will get back to you as soon as possible!
More From MyPlace Self-Storage